Drug Education Kits
This revised version includes K2, Spice, bath salts, mushrooms, hash oil, most abused prescription drugs and other drug related paraphernalia. The updates are reflective of drugs, tobacco and alcohol most currently used by youth and adults. We strive to help educate youth and adults about the dangers of alcohol and drugs to help change their perception or prevent them from using. The Drug Education Kit is accompanied by a flash drive which contains information on the drugs and paraphernalia displayed. It also includes references, types of various drugs, signs and symptoms of abuse and a brief physical description of each drug.
The Drug Education Kit and flash drive are priced at $350.00 + $15.00 (shipping and handling) + applicable sales tax @ 8.25%*. PLEASE NOTE: This shipping and handling cost represents domestic shipments. We ship nationally and internationally. Please direct questions to orders@drugfreegen.org.
*If your organization is tax exempt, please send a copy of your tax exempt form/certificate by email to orders@drugfreegen.org and reference your order. Orders will not be processed without this information.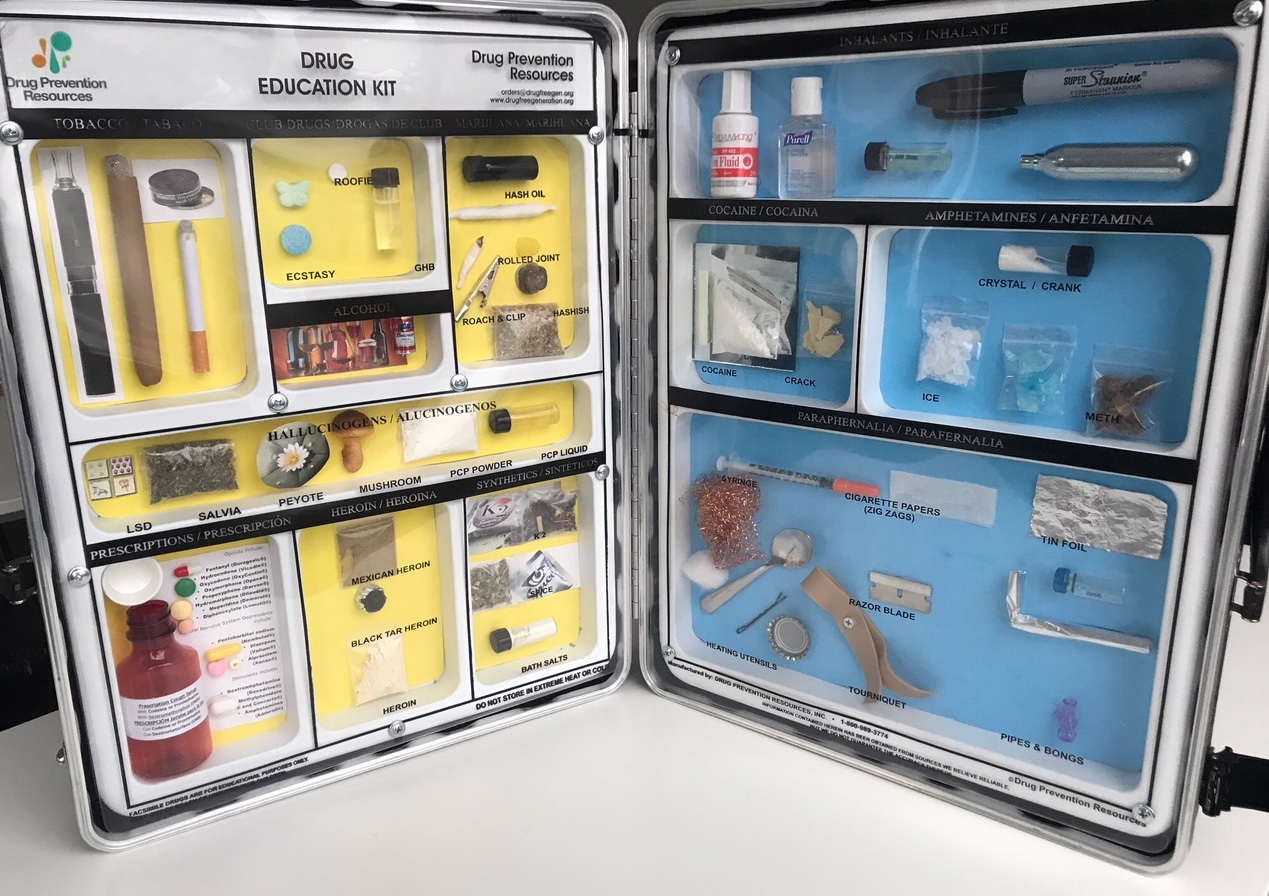 Kits cost $350 Each + $15 shipping/handling per piece--domestic only--and applicable sales tax of 8.25%. Please call 972-518-1821 or email orders@drugfreegen.org for international orders.