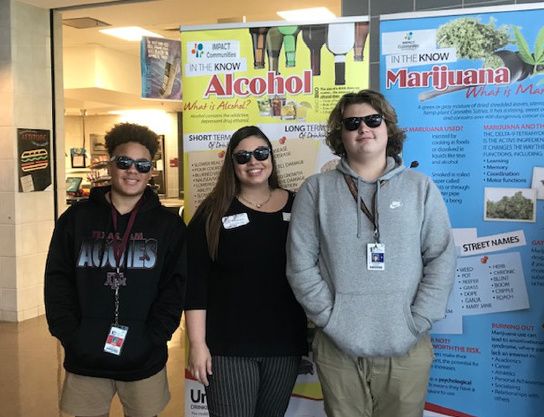 More than 900 Ennis Junior High School students  took the drug and alcohol IQ test recently during National Drug and Alcohol Facts Week (NDAFW), an annual event sponsored by the National Institute on Drug Abuse. 
Students interacted with the DPR prevention team, their teachers and school administrators, asking great questions and learning the truth about alcohol and drugs.
NDAFW began in 2010 as a way to counteract the myths teens are exposed to about alcohol and drugs from friends, the internet, movies, TV and social media. This year, more than 1,900 events took place nationwide. 
You can test your teen's knowledge by downloading the National Drug and Alcohol IQ Challenge here. 
To learn more about how you can become involved with DPR's prevention programs, click here or reach out to info@drugfreegen.org