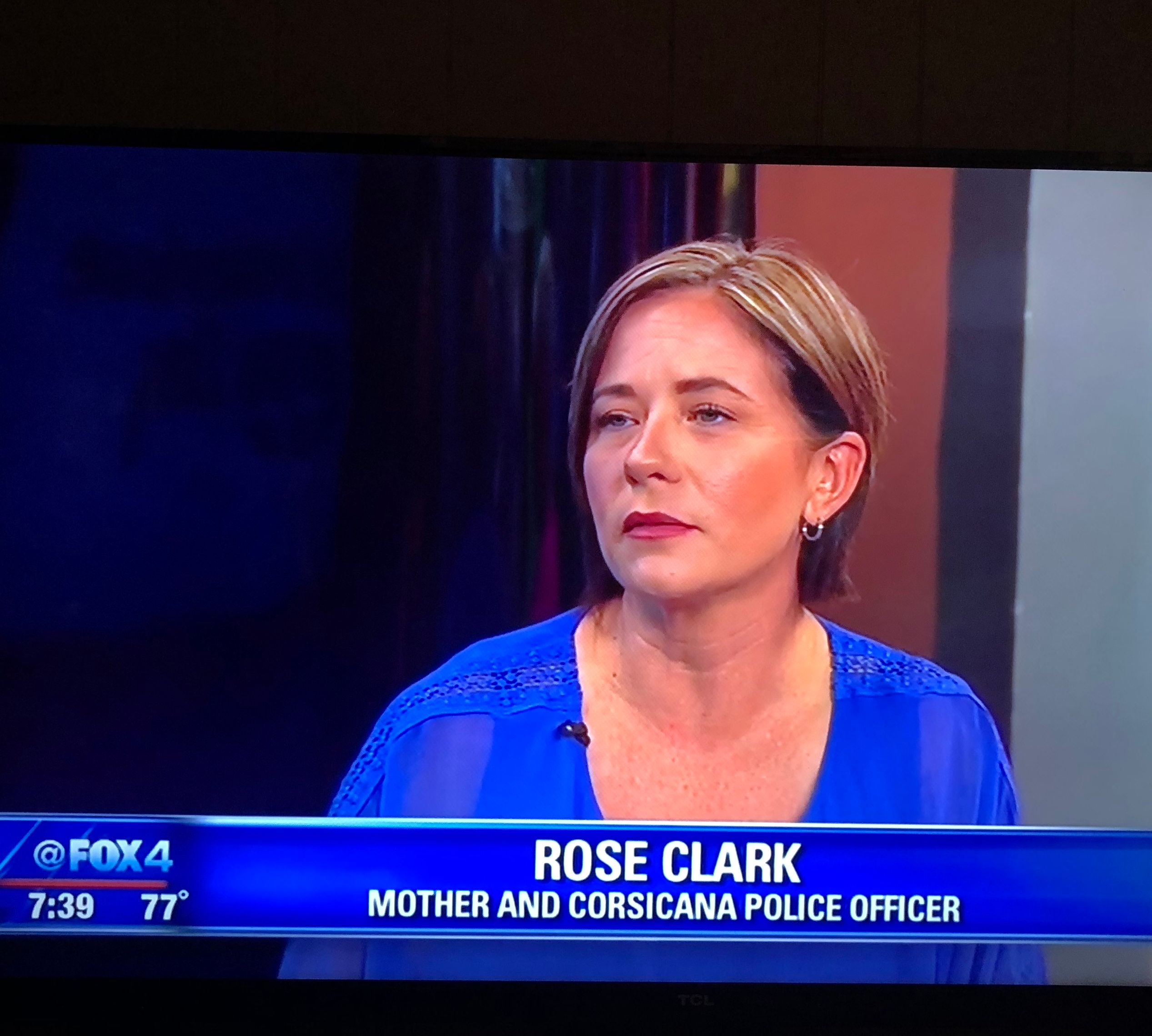 In a few days, 10 months will have passed since Corsicana Police Officer Rose Clark last saw her oldest daughter Catherine alive.
Catherine, once an A-student, developed substance use disorder and overdosed on November 19 last year at the age of 25. Her mom has dedicated herself to educating other families in North Texas about overdose awareness and how it can happen to any young person and any family.
Officer Clark's mission is ours too as she joins us in raising money for North Texas Giving Day on 9/20. North Texas Giving Day is an annual 18-hour online giving event that allows you to play a crucial role in preventing overdose.
Here's how you can help: Although the event is set for 9/20, starting today, you and your friends, neighbors and colleagues can schedule your online donation on the DPR #NTxGivingDay page.
Why schedule?
You'll provide an early push toward our goal of raising $25,000 for overdose prevention. We're receiving incredibly generous matching donor funds of $10,000 so every early gift propels us forward that much faster!
Join with board and staff members who are raising donations under their names as FUNdraising contributions.
Help us qualify for bonus funds and prizes offered through North Texas Giving Day organizers.
Best of all, you can schedule and forget about it! Funds will process on the morning of 9/20.
Overdoses are on the rise in North Texas; Officer Clark's daughter Catherine was one of 115 nationwide who died on November 19 of last year. Do you believe all families need to understand the signs to look for and the questions to ask? If you do, please help fund this important work. Go to NorthTexasGivingDay.org/drug-prevention-resources to schedule your gift today.
Thank you for being the power behind this work.
P.S. Be sure to follow us on Facebook, Twitter, LinkedIn and especially Instagram this week. We'll reveal a moving video tribute to Officer Clark closer to North Texas Giving Day.