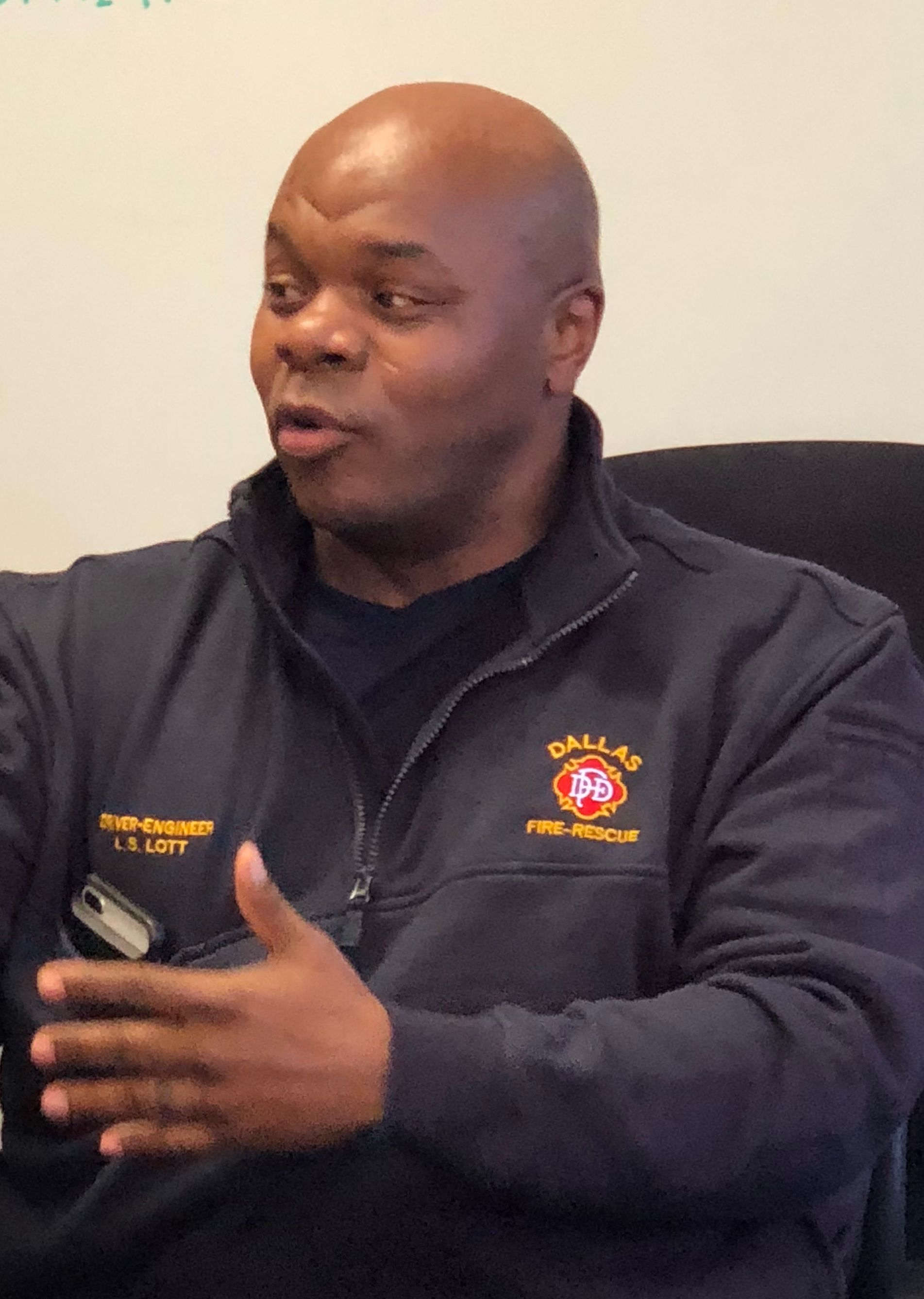 There's no better way to kick off a new year than to hear how our programs changed the trajectory of a young life!
Lamont Lott visited our offices earlier this month and shared his story with us.
Growing up in the West Dallas housing projects in the 1980s, Lamont witnessed gambling, drug deals and gun violence on a daily basis. His father was in prison for most of his formative years so Lamont was raised by his mom. She did the best she could, he says, but the environment of AIDS and the rampant availability of crack cocaine made life difficult. Like most of the kids in the "concrete jungle," Lott honed his survival skills and focused on staying alive.
When he was in middle school, DPR, through a contract with the Dallas Housing Authority, offered him the chance to take part in the Keeping It REAL (Refuse. Explain. Avoid. Leave) Program. Lamont believes "you do better when you know better" and he somehow intuitively knew that by staying close to the program and its male role models he would be "able to avoid a lot of pitfalls."
Today, Lamont is a 16-year veteran of Dallas Fire Rescue and has three children, each happy and healthy thanks to the way he shifted his life to the good. He attributes his success to the men and women who never let him give up on himself. He's passionate about giving back because there are far too many teens who need an adult to believe in their hopes and dreams. Lamont says every kid wants to be successful. They just often don't know how.
Without DPR, Lamont's story might have ended in tragedy as so many of his friends' lives did—either in jail for a drug-related crime or dead following a drug-related shooting. Many years have passed since DPR made a difference in Lamont's life but we're still teaching young people—and the adults in their lives—that they matter.
In other news, our IMPACT Communities team is making plans for more educational and collaborative programs. Our staff has a collective goal of recruiting more volunteers this year (which translates into more community projects and events), while our prevention educators are committed to transforming more young lives, like Lamont's, with the Positive Action curriculum. My goal is to raise more money so we can build capacity and impact more lives. Want to make a donation? Click here or you can always text the letters DPR to 41444.
This week kicks off the prevention year with SAMHSA's Drug and Alcohol Facts Week. Watch our Facebook and Twitter pages for more information. At this writing, the federal government is still shutdown and POTUS is threatening to further gut the Office of National Drug Control Policy. Read the latest here and we'll keep you informed in our news section and on our social pages.